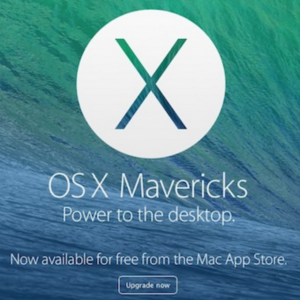 I'm in the process of upgrading a white macbook (A1342 Late 2009) to have an SSD, and because El Capitano appears to have lots of bugs/problems, and aesthetics are pretty bad I've decided to install Mavericks. Below are the steps I used/followed. Feel free to ask any questions!
Obtaining and Creating the Bootable USB Drive
1) If you have the "OS X Mavericks Installer.app" file provided follow steps on this link
https://support.apple.com/en-us/HT201372
2) If you are able to find the Disk Image ("Mavericks Installer.dmg" ~5.32GB)
Source: User lueyluey  on this site.
http://getintopc.com/softwares/operating-systems/mac-os-x-mavericks-free-download/
OR https://www.youtube.com/watch?v=wUz0ak2daUE
1- Download the mavericks DMG from Source Website.
2- Insert a USB drive (i used 8GB)into the Mac and launch Disk Utility
3- Click on the USB drive from the left-hand menu and select the Partition tab
4- Click the drop-down menu, selecting 1 partition
5- For format select Mac OS Extended (Journaled)
6- Options select GUID partition then click apply
7- With disk utility open, choose the base system.dmg, go up to image menu, "scan image for restore"
8- Go back to Disk Utility window and click on the newly formatted USB Drive in the menu(sub-directory drive), then click on the Restore tab (or Edit>Restore in El Capitano)
9 – Drag/Select the Mavericks Installer.dmg over to the Source text box. For Destination, drag and drop the partition created on the USB drive onto the textbox and click restore.
10- Restart OS X holding "option" key.
11- Choose USB Drive that matches your installer (e.g. Mavericks Installer.dmg) .
TO BOOT INTO THE USB HOLD C (NOT OPTION) AT STARTUP!
Installing OS X on a Blank HDD/SSD
https://www.ifixit.com/Guide/Installing+Mac+OS+X+10.5+Leopard/751
Replacing HDD on A1342 Late 2009 Macbook
https://www.ifixit.com/Guide/MacBook+Unibody+Model+A1342+Hard+Drive+Replacement/1670