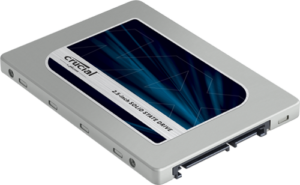 Introduction:
If you know you need to update the firmware on your ssd follow this guide. If you are not sure, check the "firmware guide" on the Crucial link below (after selecting your SSD) to check your SSD's firmware version. Disclaimer: follow next steps at your own risk.
http://www.crucial.com/usa/en/support-ssd-firmware
Things you need:
– Crucial SSD and latest firmware for your drive
– Flash Drive
– Laptop/Desktop with SATA slot
– Copy of Rufus.exe bootable flash drive creator
Note: You cannot upgrade firmware when SSD drive is connected on a USB enclosure. It has to be connected to directly to the Laptop/Desktop.
Directions:
1) Download your drives latest firmware from the Crucial Website
2) Download Rufus.exe which we will use to create your bootable iso flash drive
3) Create the bootable flash drive by launching Rufus, selecting the extracted Crucial ISO and pressing start
4) Install the SSD into the laptop/desktop
5) In the boot menu press F12/F11 to get to the "Boot Selection Menu"
6) Select the flash drive.
The bootable flash drive will automatically scan for hard drives needing firmware update, and update them if needed, follow on screen instructions.
---